(p)Phone Apps
Building apps to suit your business needs
Check out below some of our app main features.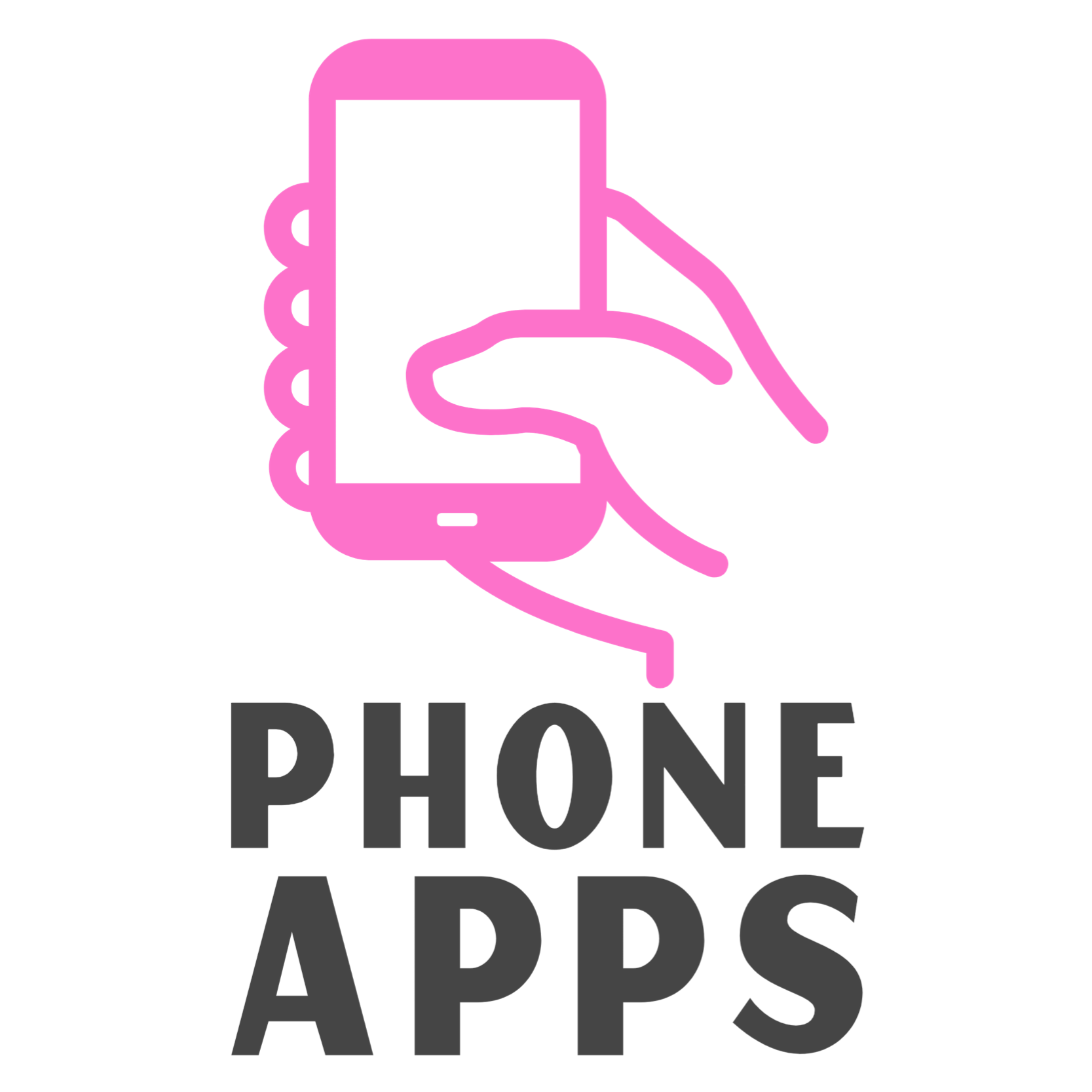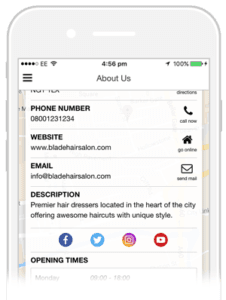 About Us
Provide contact details, directions, social links and your opening hours from one easy to access tab.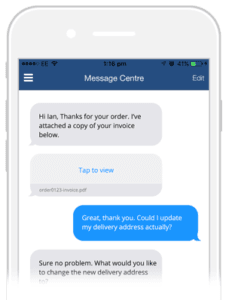 Message Centre
Communicate directly with individual app users with your own secure chat centre and send attachments.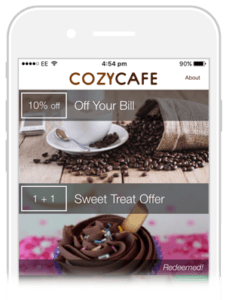 Special Offers
Drive sales and incentivise app downloads with redeemable coupons with set start and expiry dates.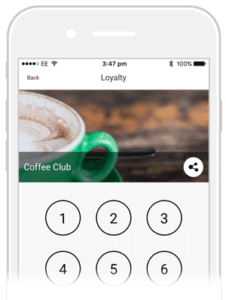 Stamp Card
Customise your own stamp card and even create midpoint offers to keep your customers coming back.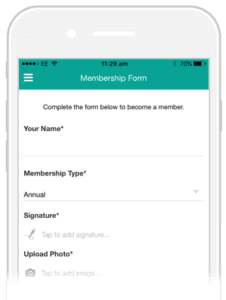 Contact Forms
We can create custom forms for anything with features like photo upload, text and signature fields.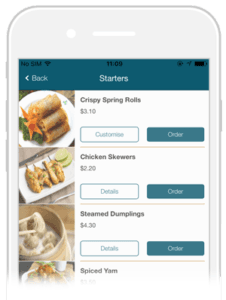 Food Ordering
Perfect for Takeaways and Restaurants. Offer food ordering services from your own branded app.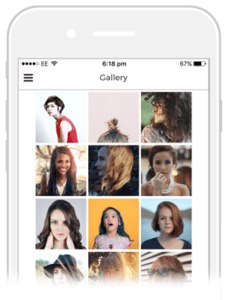 Gallery
Promote your services, product or portfolio and allow users to rate your photos.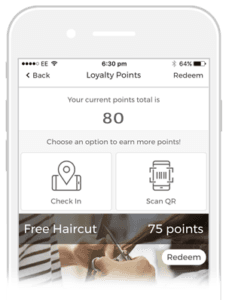 Loyalty Points
Let customers earn points to redeem again rewards by checking into your business or scanning a QR code.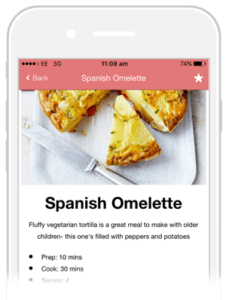 Content Pages
Add text, upload images, embed videos and create unlimited pages of content.
Beautifully designed apps
---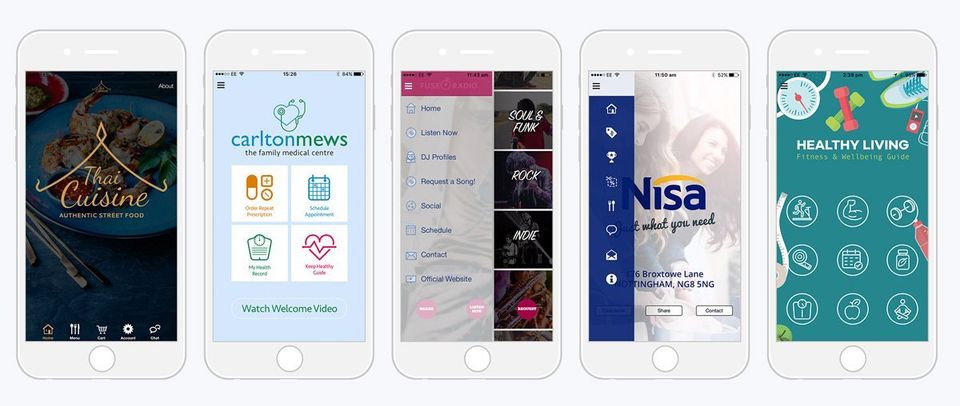 App Analytics
Measure your app success with our built-in analytics tool to track app downloads by device and country or view how many active users you have. You can even connect to Google Analytics for more advanced insights and reporting functionality.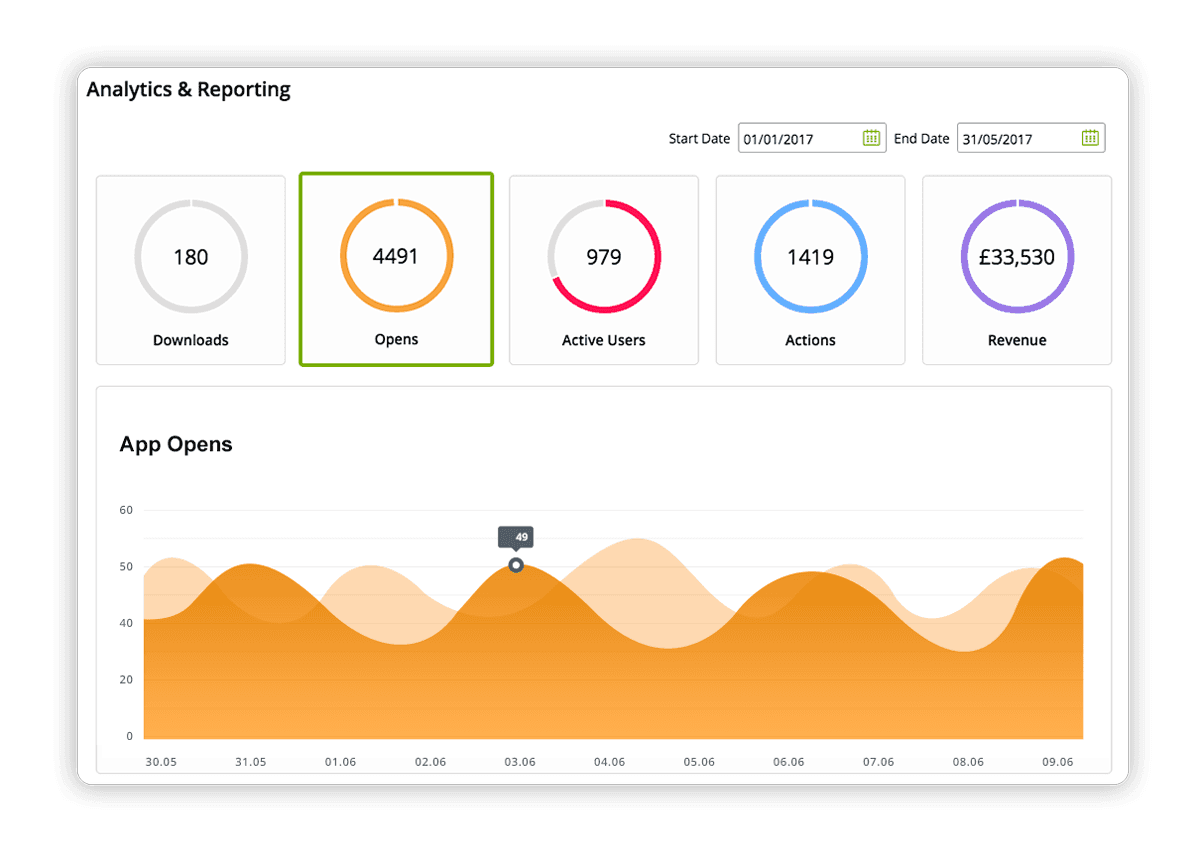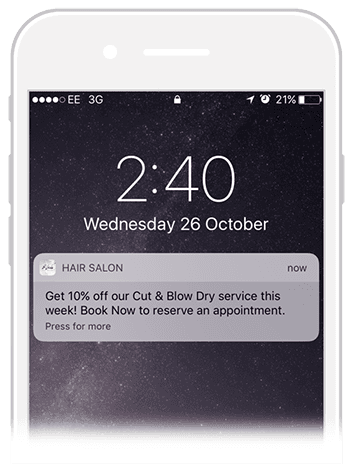 Push Notifications
Push is the most effective way to communicate with your customers. Send messages directly to your customer's phone screen and promote exclusive offers and sales, events, company updates or news. Target your app users based on their location or proximity to your business or competitors using our advanced geo-fencing feature.
Customer Management
Respond directly to private chat messages and provide an easy way for customers to stay connected with your business 24/7. Keep track of your customer's app interactions and sales history and group multiple customers using tags for targeted campaigns.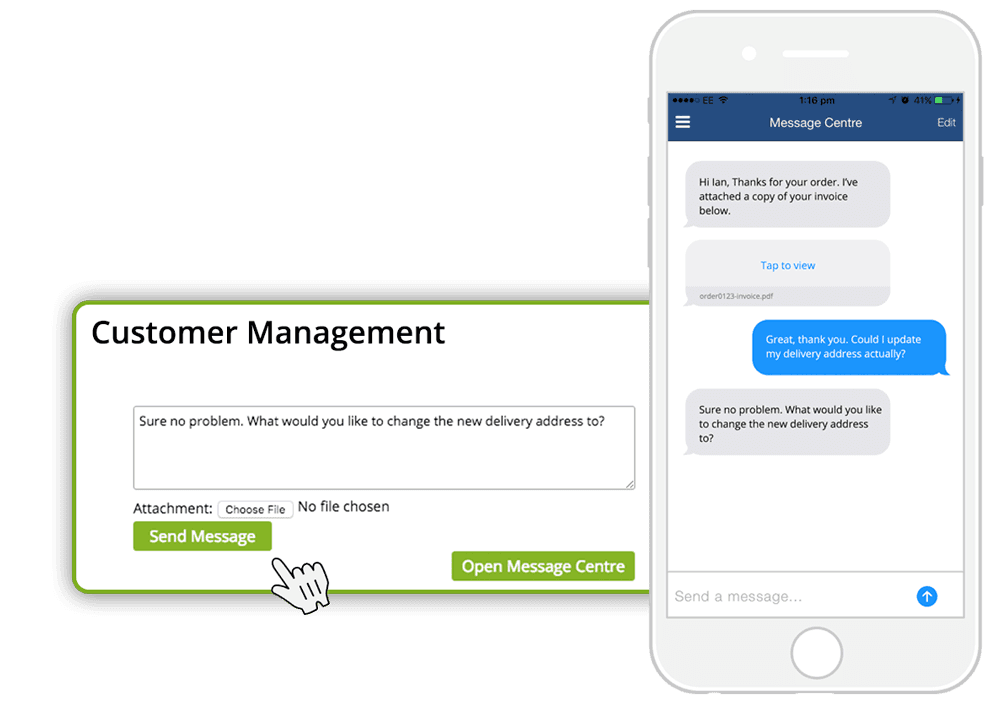 We build apps for all types of businesses
---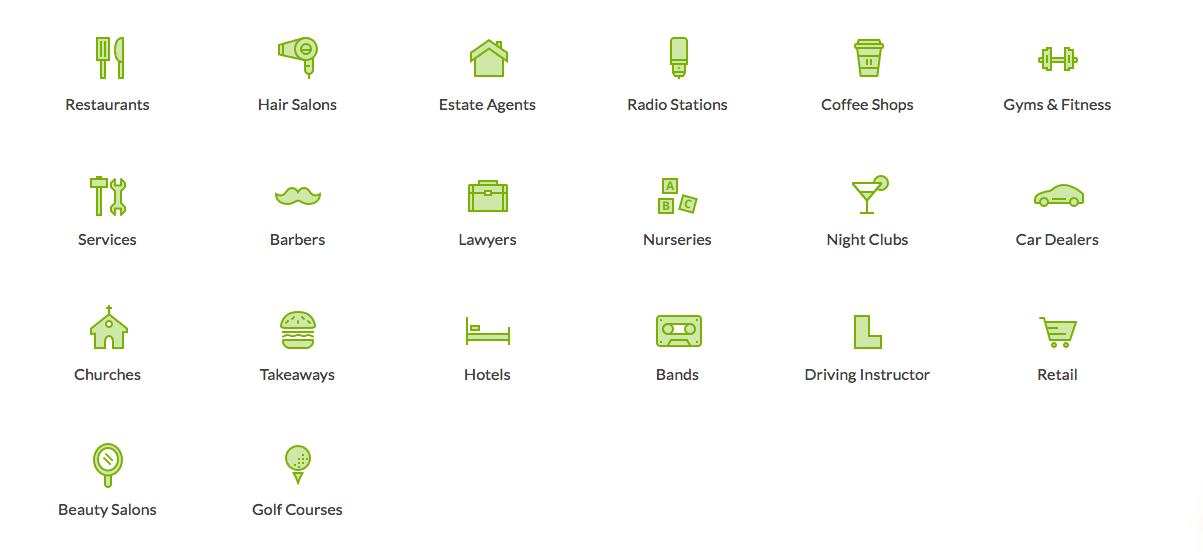 FULL LIST OF APP FEATURES
Home
Add a Home Tab to your App. Create buttons on the Home tab to link to other tabs and share the app on social networks.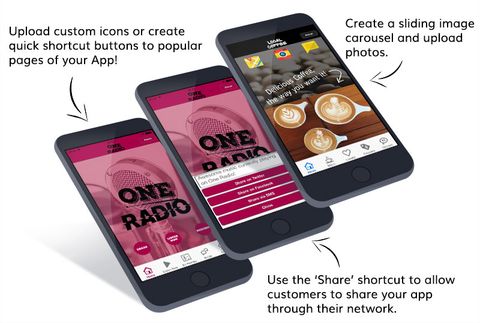 External Links
Include web URLs in your App. Each web URL added will have its own tab in your App, which you can specify the icon and name.
e.g. add your Twitter stream by including your Twitter URL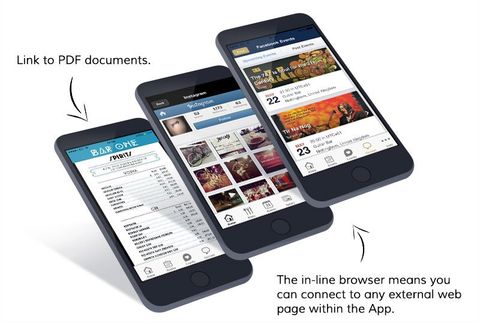 Gallery
Add Image galleries to your App using Apple's coverflow style navigation. Create as many galleries as you need, each Gallery will have its own tab, name and icon within your App.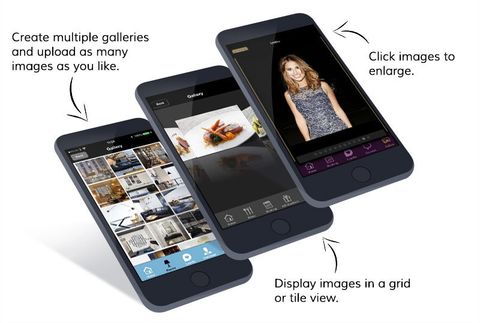 Flickr
Make your Flickr photo album simple to find by displaying your images within your app.
Instagram
Share your Instragram photo stream from a single tab within your app for a distraction free way to promote your brand.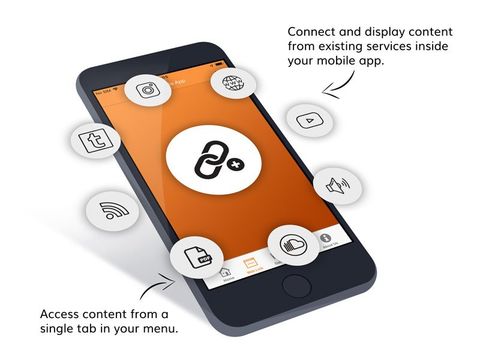 Content
Copy and paste web content, or create from scratch, upload your images and embed Youtube videos, create limitless pages of content within your App.
Our simple editor lets you easily create rich content pages without any technical skills. An advanced option is also provided if you want to write your own HTML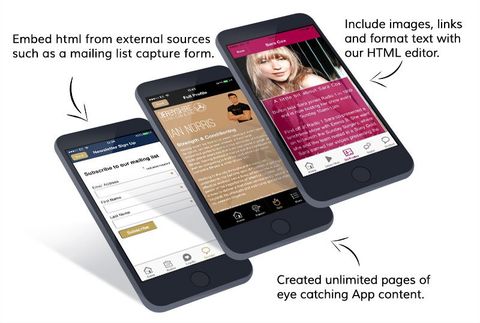 Content Favourites
Allow your users to save their favourite content pages of your App to a favourites page for easy access.
e.g. perfect if your app has a lot of content tabs, or content structured in hierarchical tiers.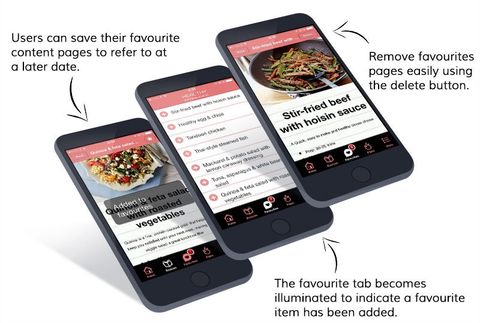 Video Directory
If you have great video content, the Video Directory allows you to upload and categorise your videos so App users can search for them easily.
e.g. Offer free video content to your App users, or require login to only allow registered users access to premium content.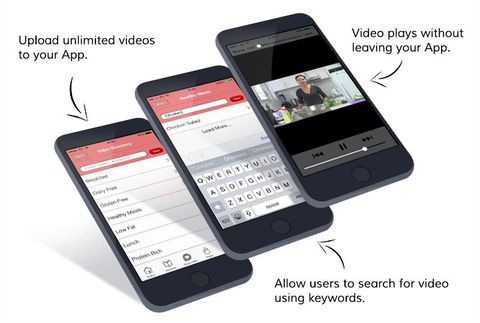 Audio Streaming
Stream Audio in your App, giving user control to listen whilst using your App.
e.g. perfect if you have a radio stream, pod cast, or other audio stream.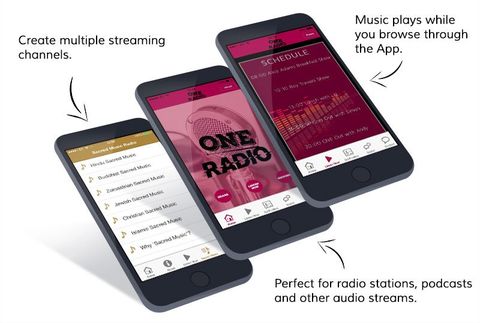 SoundCloud
Integrate SoundCloud's powerful audio player into your app and stream audio directly from your app for more control.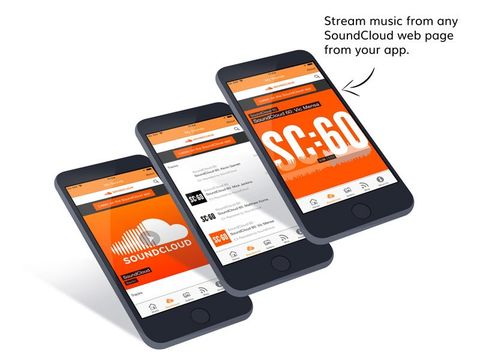 Food Ordering
Allow your App users to view your full menu, add items to a basket and place orders, as well as earning loyalty rewards on orders.
The Food Ordering Tabs allow you to set delivery areas, full menu including images, pricing and descriptions, as well as enabling inApp payment for orders via PayPal, and/or Cash on Delivery.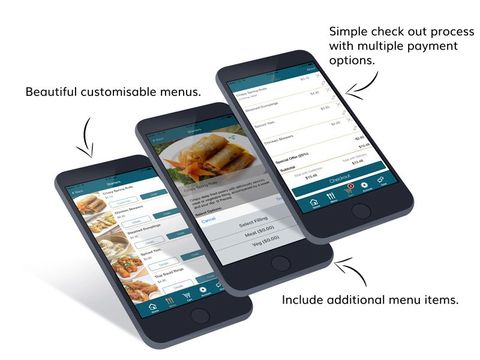 Account
Allows users to login & register, view orders, form submissions and loyalty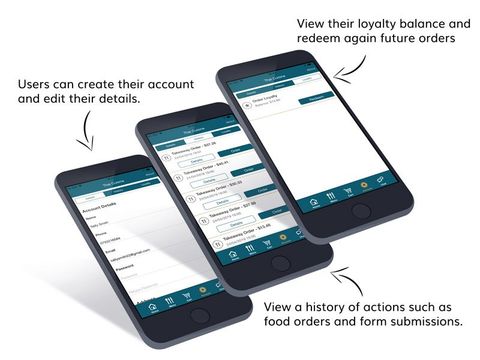 Product Shopping
Provide full m-commerce shopping for your App users. Add unlimited products, categorised by department and brand, with full images, pricing and descriptions.
Allow your customers to browse, add to cart and checkout with PayPal, or your own web e-commerce solution.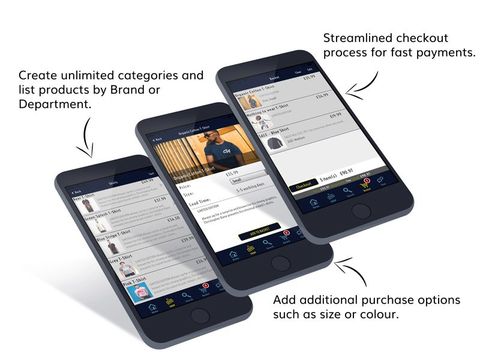 Amazon
Build your brand and maximise your Amazon sales by allowing customers to buy directly from your store from your own app. Connect your account for a simple and fast way to browse your store.
Etsy
Connect your Etsy store and sell your products directly from your mobile app. Stay connected with your most loyal customers and provide a mobile experience that's as unique as your store.
Magento
Give your customers a shop directly from your Magento store by connecting your store inside your app.
Shopify
Grow your business and connect your Shopify powered store in your app. Give your customers a fast and easy way to buy with just a few taps.
Woo Commerce
Add your WooCommerce store to your app and provide a seamless shoping experience for your customers.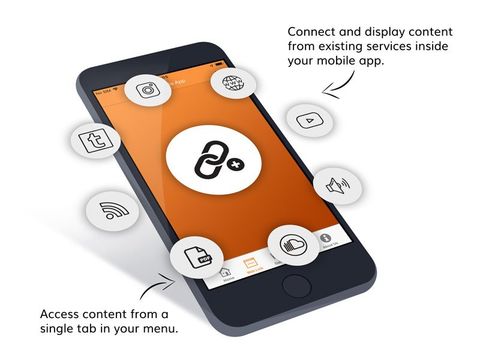 Message Centre
Communicate with your App customers, sending private instant messages, with attachments such as PDF documents and images.
e.g. offer user registration and access to the message centre to allow App users to request service, bookings, advice or whatever you want to offer directly to you from within the App.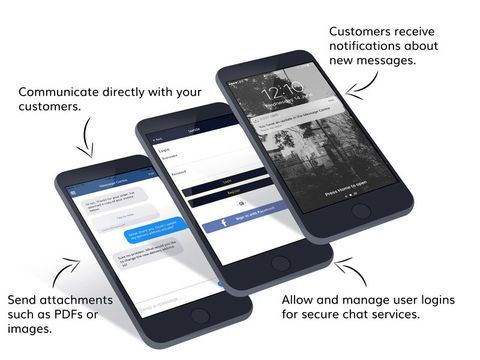 Forms
Create custom forms to capture information from the App users.
Uses could include forms for appointment requests, user registration, feedback...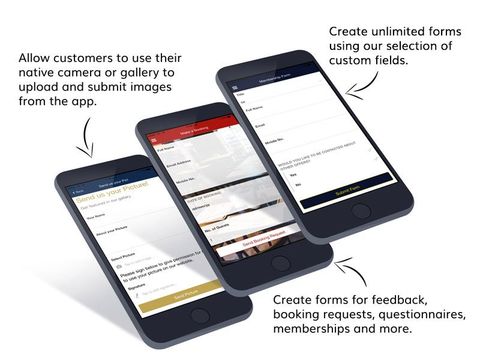 GEO Listings
Feature content such as properties, vehicles, or businesses, in a defined category structure. Listings can be GEO tagged to allow App users to find nearby matches.
These tabs also allow the App user to search items, as well as create a favourites list.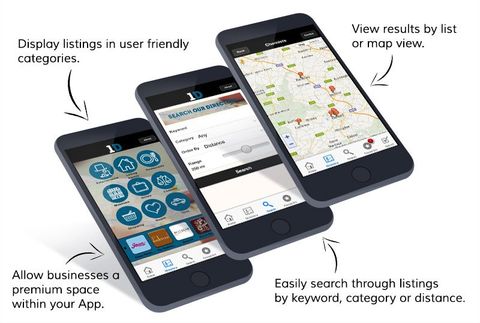 Events & Booking
Setup an events calendar with the option to add bookable timeslots. This module can either be used as a simple events calendar or for taking payments for event bookings.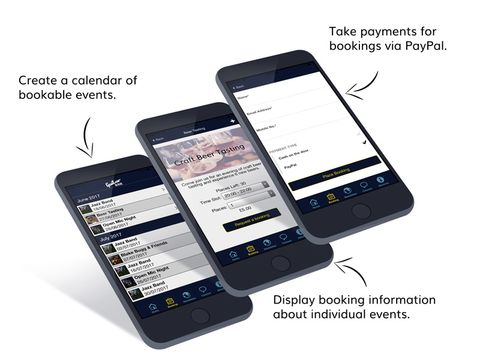 Appointedd
Schedule bookings from your Appointedd account directly from your app.
Calendly
Connect your Calendly account to offer a simple way for customers and clients to schedule appointments inside your app.
Open Table
Booking a table is even easier when you integrate your Open Table account within your app. Connect your account to let customers book with just a few taps from their phone.
Facebook Events
Display your Facebook events in one easy to access tab within your app so customers never miss a date.
Google Appointments
Create bookable Google Calendar Appointments and connect your shareable calendar within your app for a simple way to allow customers to book a time with you.
Booking Website
If you use an online service to take bookings for your business, connect it with your app to streamline your mobile experience.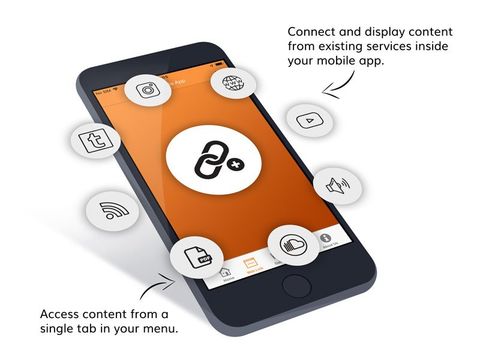 Loyalty Points
Incentivise your customers by offering rewards and discounts for repeat business. Create unlimited time sensitive offers that can be redeemed by a member of staff.
The App will allow your customers to earn points through Check-Ins & QR scans and redeem points for discounts or rewards from your business.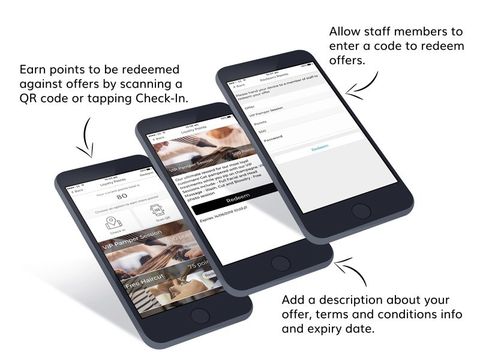 Loyalty Card
Create stamp cards which can be stamped by a member of staff. Offer exclusive deals to customers once they have filled a loyalty card to incentivise repeat business.
The App will allow your customers to collect stamps and redeem stamp cards for discounts or rewards from your business.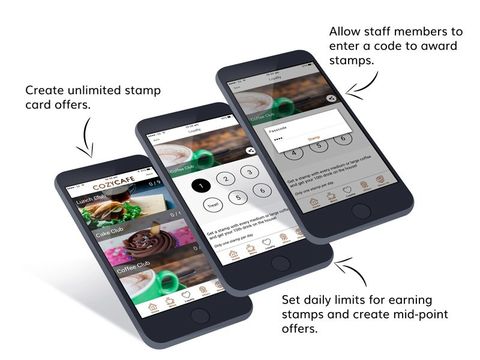 Coupons
Create coupons which members of staff can redeem to offer your customers exclusive discounts and rewards from your business.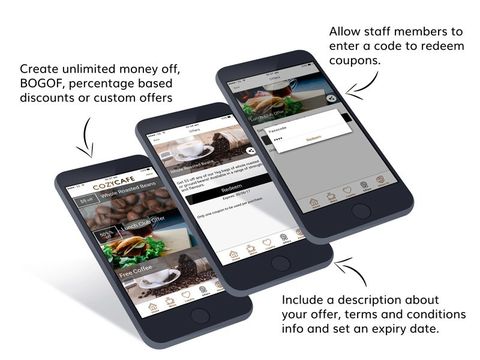 Quizzes
Add multiple choice questionnaires to your App with the Quiz Tabs.
Allow user to view history of quizzes taken.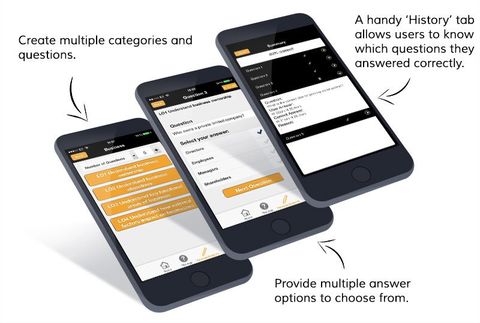 App Structure
Create hierarchical tiers within your App for greater organisation of tabs.
This is useful for Apps with lots of information, to group tabs into sub tabs.
About Us
Provide easy access to all your contact information and allow users to easily call, email, find directions, visit your website or share your App with one click.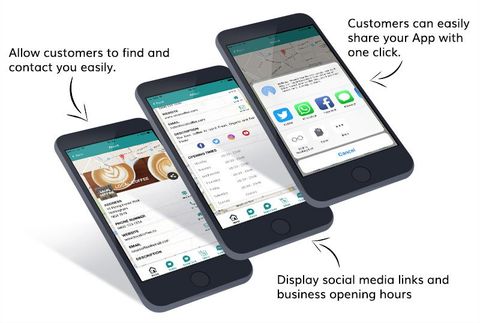 Directions
The Directions Tab allows you to give your customers directions to your business location directly from the App.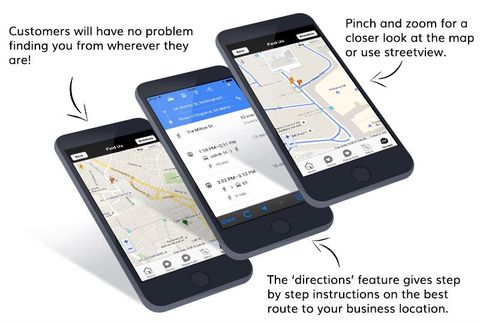 Facebook
Add your Facebook page to your App. This also allows social sharing from within your App.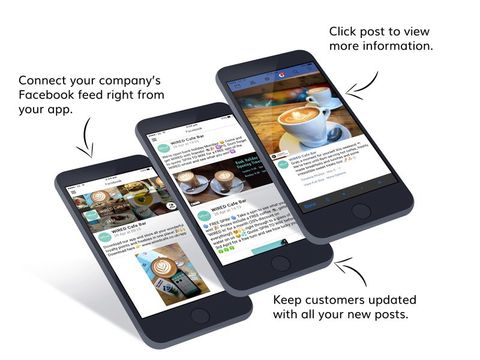 Twitter
Add your Twitter feed to your App. This also allows social sharing from within your App.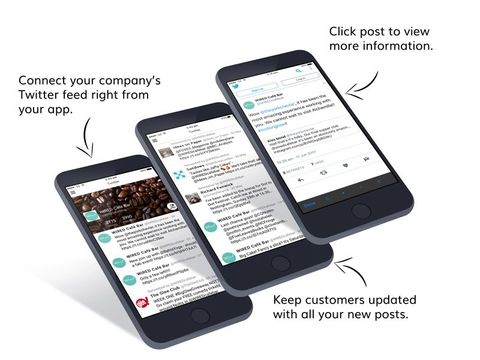 Pinterest
Beautifully display your Pinterest feed inside your app to increase engagement and grow your audience.
Tumblr
Add your Tumblr feed to your app for a simple way to keep your community connected to your online blog.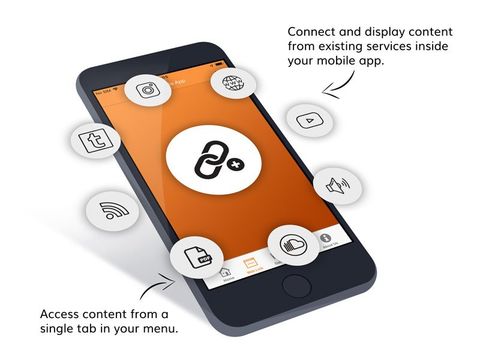 RSS Feeds
If you have a Blog, or other method of generating an RSS feed, then add the RSS Feed Tab to dynamically link in your latest posts direct into your App.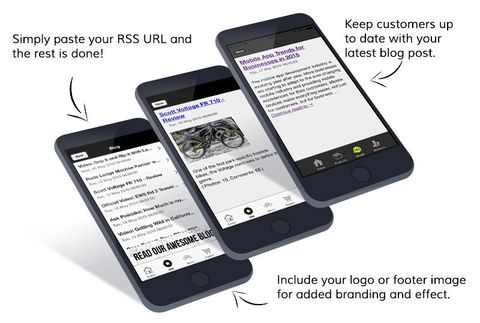 PDF
Upload and display content from a PDF document within your app.